We often get asked how to start an onlyfans without followers…
And then the answer is that it's quite simple!
You just need to know:
the right social media to promote on

how to set up your OnlyFans sales funnel

a content strategy

Follow our 8 step guide outlined below you'll know exactly how to start an OnlyFans without followers in no time.
Introduction

How to start an OnlyFans without followers?
While it's true that those overnight success stories you hear about – where some creator made $100k in her first month…
YES, they already had a large social media following.

And you're correct to think that's why they made so much money so quickly.

But if you're willing to:

put in the work

have reasonable expectations

and are happy to

gradually

increase your income instead of exploding it?
You can 100% be successful on OnlyFans starting with 0 followers.

🕓 How long will it take to be successful when starting with no followers? 🕓
If you work hard and are consistent?
You can get to $1k/month within 2-6 months.

Once you've hit $1k a month you can then from there toward $5k and $10k months.

This guide will show you how to go from 0 followers to $1k a month in 2-6 months.

Follow the 7 steps below on how to start an OnlyFans without followers.

How to start an OnlyFans without followers – 
Have a niche

What is a niche?

It's your content style, audience, branding, and online persona.  
Every aspect of your content:
your clothes

the props you use

the way you talk

the way you type

how playful you act
… all should reflect your chosen niche.  

Some of the more popular OnlyFans niches are: 
Bratty 

Pornstar

Innocent at home 

Kawaii

Anime/Cosplay 

Findom 

MILF  

Athletic  

Yogi 

Fitness Babe

College Sl*t 

Dominatrix 

Stoner

Squirter 
It's a good idea to look at successful creators to see how they brand, and how they show their online personality in their content.

Study everything from their poses to the captions of their posts – there is always something to learn.

You should also check out where and what they post, for example – on Reddit, Insta, etc. 
If you're in the Kawaii/Cute/Cosplay niche here are some content creators worth checking out

NSFW LINKS:  
It's a good idea to link your stage name to your niche too.
For example "lilykawaii" literally has her niche name – "kawaii" – in her username.   
That's a good idea.  
We describe 8 different niches
AND give examples of 5+ successful content creators in each niche
In our free ebook about choosing a niche ⬇️


Invest in a starter kit
Since you want to know how to start an OnlyFans without followers –  you need to understand that your content needs to look good.

No one's gonna give you a free pass on poor quality content because they don't know you or have any connection to you… yet! 😉

If you're really strapped for cash…
All you really need is a modern smartphone with a good camera.




If you've got a newish iPhone then you already have a top-quality camera – so no need to invest in another one.

If you've got $40-50 to invest in this OnlyFans business then the absolute best bank for your buck would be:

1. A ring light
2. A tripod with BlueTooth remote control
TRIPOD WITH REMOTE CONTROL  

You can get an affordable Tripod with Bluetooth remote control on amazon for $20. 

Search Tripods on Amazon

RING LIGHT 
Good lighting is literally the difference between amateur-looking shots & quality ones.  
A ring light is the best place to start if you don't already have one. 

If you want to invest more $ into your content then check out our Ultimate Equipment Guide.
Create a minimum of content
Note: This is our recommended beginner content strategy for how to start an OnlyFans without any followers. It is NOT the only strategy to make money on OnlyFans when starting with 0 followers – but we've had great success using it in our agency.
In order to make $1,000 on OnlyFans as fast as possible this is our recommended 3 step strategy.
Make your OnlyFans page free or offer a 30-day free trial




(or have a low sub price like $4-5)

Focus on Reddit promotion

(it's the best platform when starting with 0 followers)

Sell PPV (Pay Per View Content) on OnlyFans in the DMs
❓What's the logic behind this set-up❓
The idea is that most of your income will be generated by selling PPV (Pay Per View) and custom (e.g. a custom video of you doing X) content on OnlyFans.

That's why you need a free page, a 30-day free trial, or at least a low price.
Because you want the opportunity to sell to as many people as possible.

You need people on your OnlyFans page so you can actually DM them with enticing offers & captions.

📝Here's what you need to get done📝
You need:
✅ a list of subreddits to promote to (keep reading…)

✅ 20-30 teaser style pics for promotional purposes 

✅ A content menu of stuff to sell on OnlyFans (customs and PPV)

✅ (optional) 3-5 gifs / short videos for promotional purposes   
‼️AND MOST IMPORTANTLY ‼️

✅ 3-5 pre-recorded videos that you can sell in DMs
Work with a professional OnlyFans agency
Are you reading this and thinking this all sounds like too much information to process right away…
And you just want help to get started?
If this is you then you should apply to work with one of our onlyfans.guide approved agency partners.
We provide professional OnlyFans management, marketing, and growth services for creators through our OnlyFans trusted agency partners.
Our agencies make earning money with OnlyFans simple for creators
You make content (photos & videos) and our agency handles everything else
Make OnlyFans account (free/low sub price)
Starting a new OnlyFans account is easy.

But if you need some help then check out our post on starting a new OnlyFans account.

Set your subscription price to free.

OR
Offer a 30-day free trial.
Read our post on how to write a good OnlyFans bio.


Start promoting on Reddit
Reddit is THE best platform for creators starting with 0 followers.

🤔 Why Reddit for new creators? 🤔
Reddit is the best platform when starting an OnlyFans without followers because Reddit doesn't really care about, or have any concept of how many "followers" you have.

If you make good content and post it to the right subreddits you will get clicks and views.

It doesn't make any difference how many followers you have.
Good content gets upvoted to the top, and get's clicks.
Compare this to Instagram people actually look at your follower number.
Likes count and people actually care about these on Insta.
Social proof is a big part of Instagram and other social media, and getting likes early from existing followers is a big part of going viral too.

Reddit levels the playing field for creators without followers.

0 followers and 1 million follower accounts are no different.

Equal opportunity unequal results.

🧠What is Reddit and how do you get started?🧠
So we've convinced you that Reddit is the best platform if you want to start an OnlyFans without followers.
But how do you get started on Reddit?
It's so weird.
If you've never used Reddit before watch this 2-minute video and you'll understand it much better.
There are only three terms you need to understand to "get" Reddit for OnlyFans.
Subreddit

Reddit is made up of many small communities called subreddits.
Subreddits are usually referred to like this: "r/nameOfSubreddit"

So www.reddit.com/r/gonewild

would be called r/gonewild.

Spoken or typed like this

"Hey, do you post to r/gonewild?"

Or more simply

"Hey, do you post on gonewild?"
Upvote & Downvote
Reddit works on a voting system in which users can either vote up or down
on posts and comments.
Content with a larger sum of upvotes minus downvotes will show up higher on the page.
Votes are submitted with the grey arrows to the left of the post.
Between the arrows is a number, which is the sum of upvotes minus downvotes.
Karma
Karma is the sum of upvotes minus downvotes. 
There are two kinds of karma: comment karma and link karma. 
Comment karma is gained from users upvoting and downvoting comments

And link karma is gained when users vote on link posts.

Posts that are text-only (called "Self-posts") receive no karma.
How do you promote OnlyFans on Reddit?
Now that you understand the basics of Reddit and what a subreddit is.

You probably now see that the key to getting views and clicks on Reddit will be posting your content to the correct subreddits.

If you're a BBW content creators you're going to need to find subreddits related to BBW content – communities of people who are interested in what you offer.

If you're in the MILF niche then you need to find MILF/mature related subreddits and so on.

Your next question should be:
🤔 How do I find the best subreddits for my niche? 🤔
The short answer is this.

Here are the 4 best resources for finding niche subreddits
But if you're new to Reddit and want to know more details

And also:
🙋‍♀️ How to set up your Reddit profile…
🙋🏽‍♀️ How to get karma on Reddit…
🙋🏿‍♀️ How to sell on Reddit

Then get our FREE Reddit guide ⬇️ 

REDDIT GUIDE
Start a Tiktok
After Reddit TikTok is the second-best platform when starting an OnlyFans with zero followers.

Pretty much for the same reasons as Reddit – social proof is just not that important on TikTok.

(Although followers are definitely more important on TikTok than Reddit, they're less important than on Instagram, Twitter, etc.)

Going viral is the key on TikTok – and that's all about understanding and manipulating the algorithm.
⚠️WARNING⚠️
Never link your OnlyFans on TikTok.
If you put your OnlyFans link on TikTok (or even mention "OnlyFans") you will get banned.

The safe way to move TikTok followers to OnlyFans:
Put your Instagram link/name in TikTok bio…

On Instagram have your linktree/allmylinks…

On linktree/allmylinks, have your OnlyFans link…

Boom! OnlyFans.
🤔So how do you get followers on TikTok?🤔

Post consistently 

Use

viral sounds

and make suggestive type videos using them

Go live! Live can get loads of views on TikTok

Try not to get banned (don't post any nudity or anything too sexy)

Mentally frame your TikTok as: You're a normal entertainer on the sexy side but you

just

happen

to have an OnlyFans

If you're using a sexy sound – dress super modestly

If you wanna dress a little more revealing don't be too close to the camera, move a bit away and don't use an obviously sexual sound

Show either cleavage or legs – not both. Posting  both or too much skin is a big risk of being banned

Do not show underwear

If you get banned – start again! It's the nature of the game!

Copy TikTok trends

Copy popular creators 

Copy popular creators in your niche

Try to put your own unique twist when you copy content 

Filter comments! Then you won't even see the mean stuff

Google "tiktok post times" and you'll be given a chart of the best times to post – convert to your local time zone

Go to "creator tools" in Settings and enable analytics

Reply to comments with a short and sweet "thank you" style message




Use paid ads
There are onlyfans "search engine" websites out there.
Think Google – but for OnlyFans.
These search engines have thousands of real guys searching for creators to sub to.
Guys are searching for BBW creators, Asian creators, big-booty creators – you name it.
THE BEST ONLYFANS SEARCH ENGINES
The big players are sites like FansMetrics, Hubite, OnlyFinder, SeachCreator and OnlySearch.
They have:
The most traffic
The most traffic from richer countries (people from India are not gonna buy your OF…)
Think of theses site as kind of like Google but for OnlyFans.
You know the way you see ads on Google like this?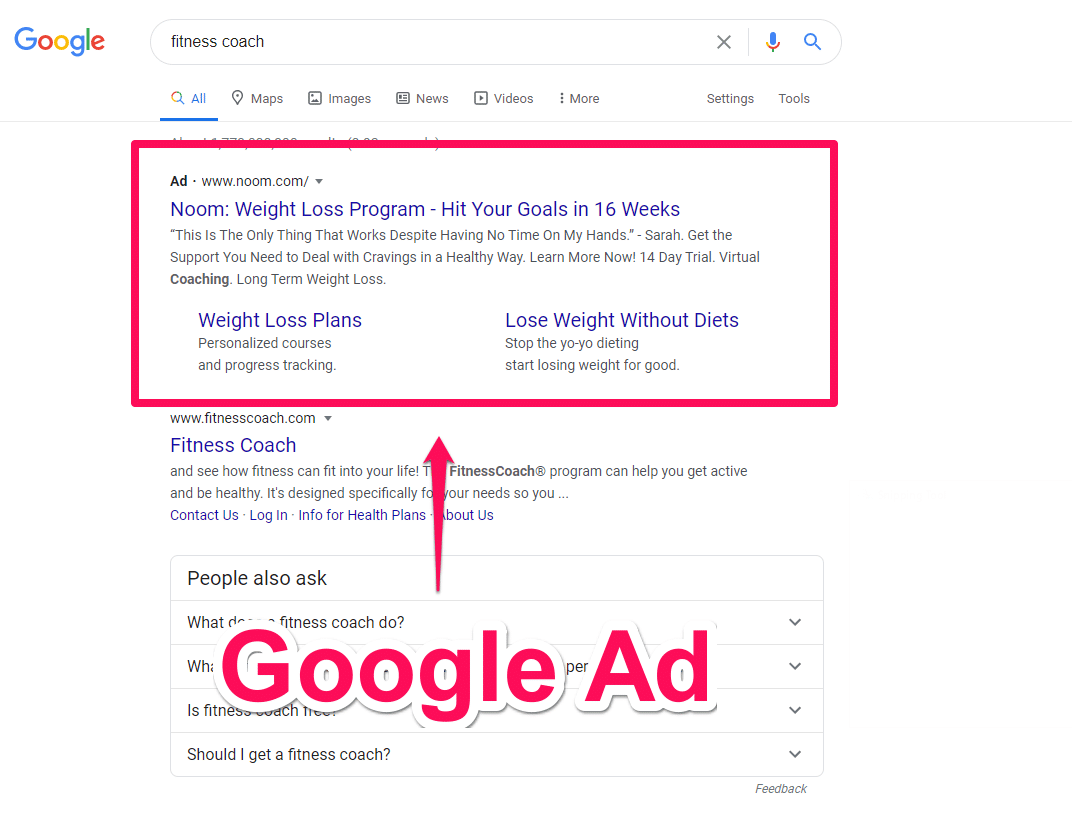 Well OnlyFans search engines let you do the same thing.
You can pay for an ad.
That means you will stay at the TOP of the search for a fee.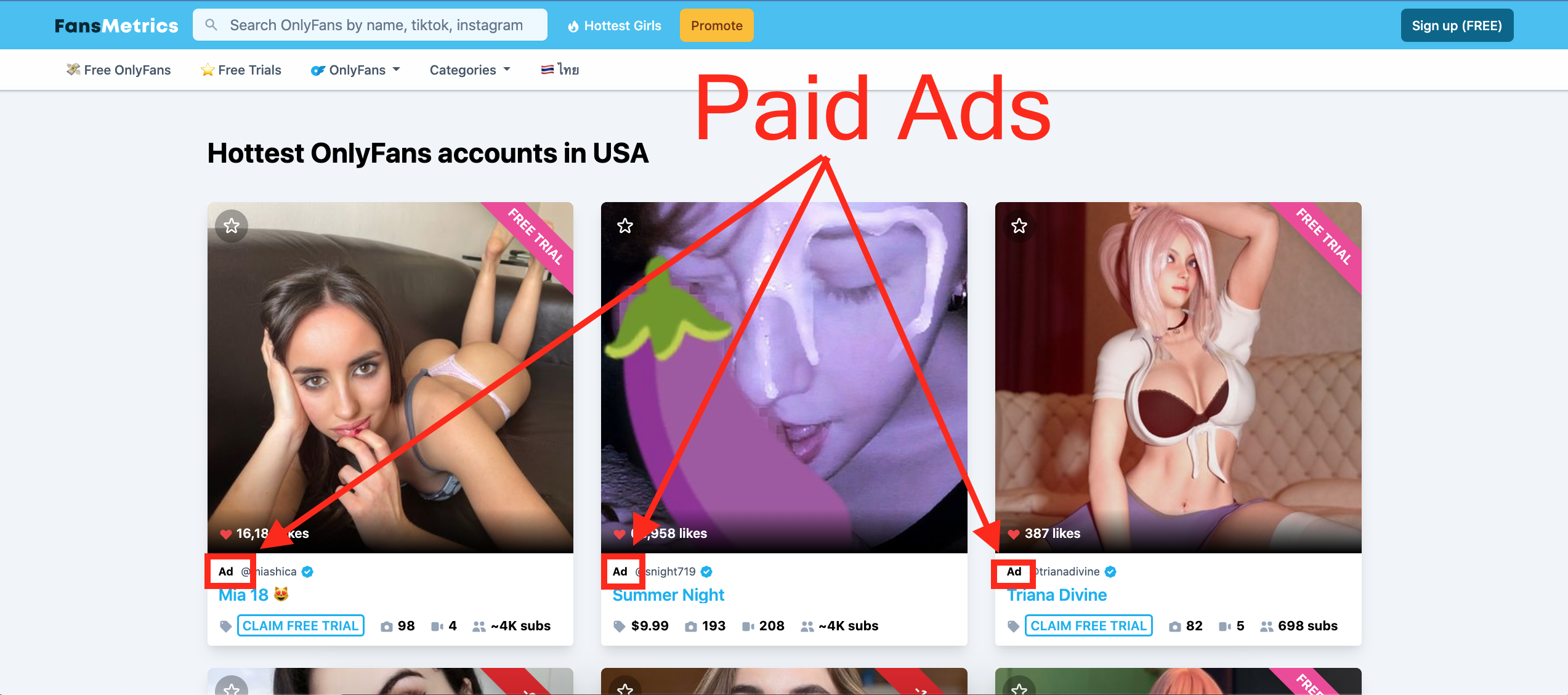 There are THOUSANDS of guys browsing these sites every day.
MILLIONS browsing every month.
You can verify these numbers on SimilarWeb. 
Below is the monthly vists for FansMetrics ONLY: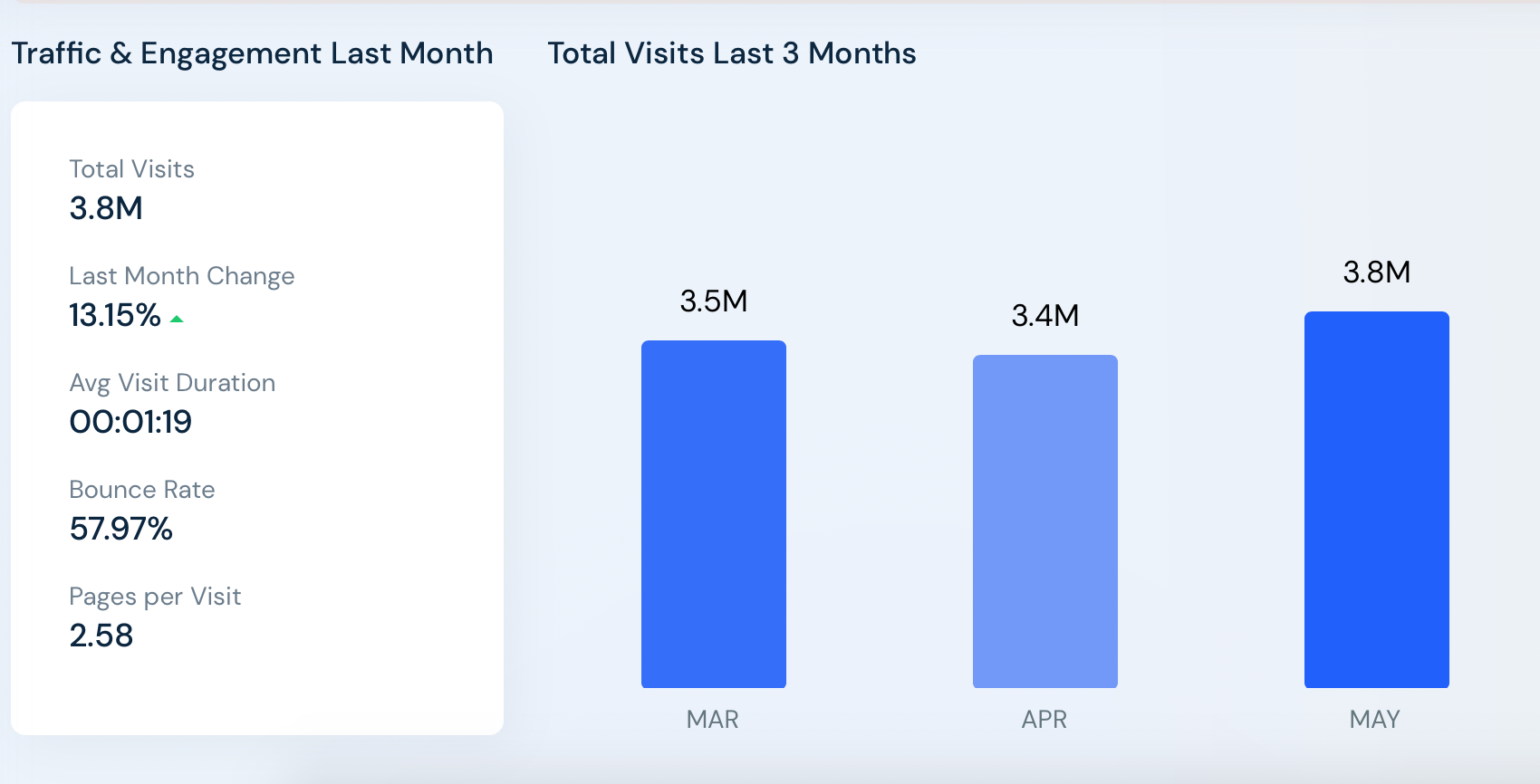 MILLIONS of eyeballs per month on ONE SITE.
But what if you could buy ONE promotion that promoted you on ALL of the top OnlyFans search engines? 
INTRODUCING CREATORTRAFFIC
CreatorTraffic allows you to buy ONE promo to promote your onlyfans on ALL of the top OnlyFans search engines:
FansMetrics
Hubite
CreatorTraffic
FinderFans
SearchCreator
And that's not even the best part…
The real beuaty of CreatorTraffic is…
YOU ONLY PAY… WHEN PEOPLE… ACTUALLY CLICK YOUR AD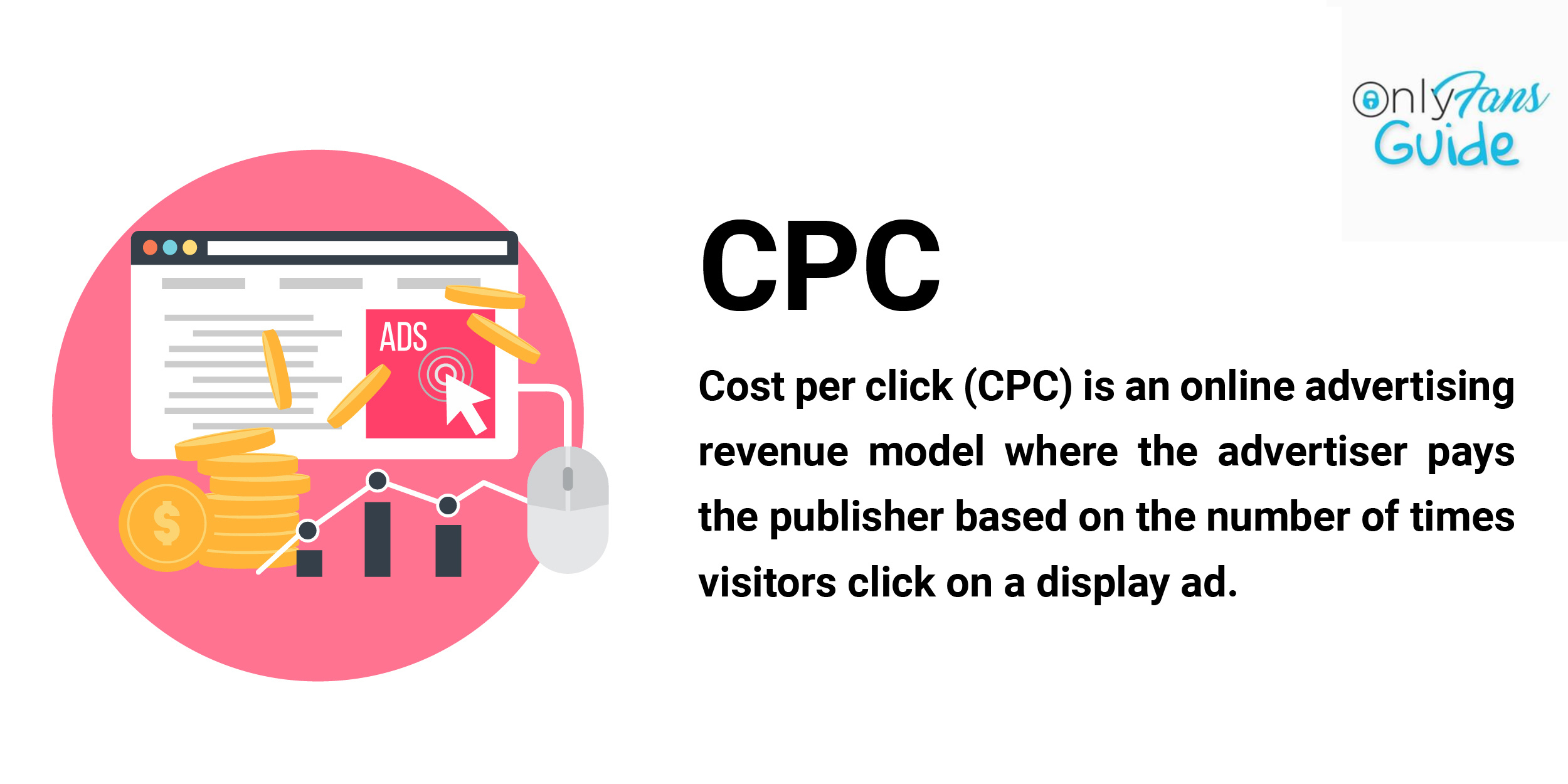 When you buy other promos you pay a flat fee to stay at the top of the search reults.
The more you pay the longer you can stay at the top.
But what if no-one actually clicks on your ad in a week, or in a month?
What if your promo did not actually work?
Guess what? you still lost your money.
That's why CreatorTraffic has revolutionised paid promos for OnlyFans creators.
Because you only pay when someone actually clicks your ad and sees your onlyfans profile.
SO HOW DO YOU GET STARTED ON CREATORTRAFFIC?
It's actually pretty easy:
Sign up for an account of creatortraffic.com
Load 99 EUR (or more) onto your account
Create a campain to promote your OnlyFans profile
There are multiple ways to add money to your account including credit-card and bank transfer.
€50 FREE: LIMITED TIME WELCOME BONUS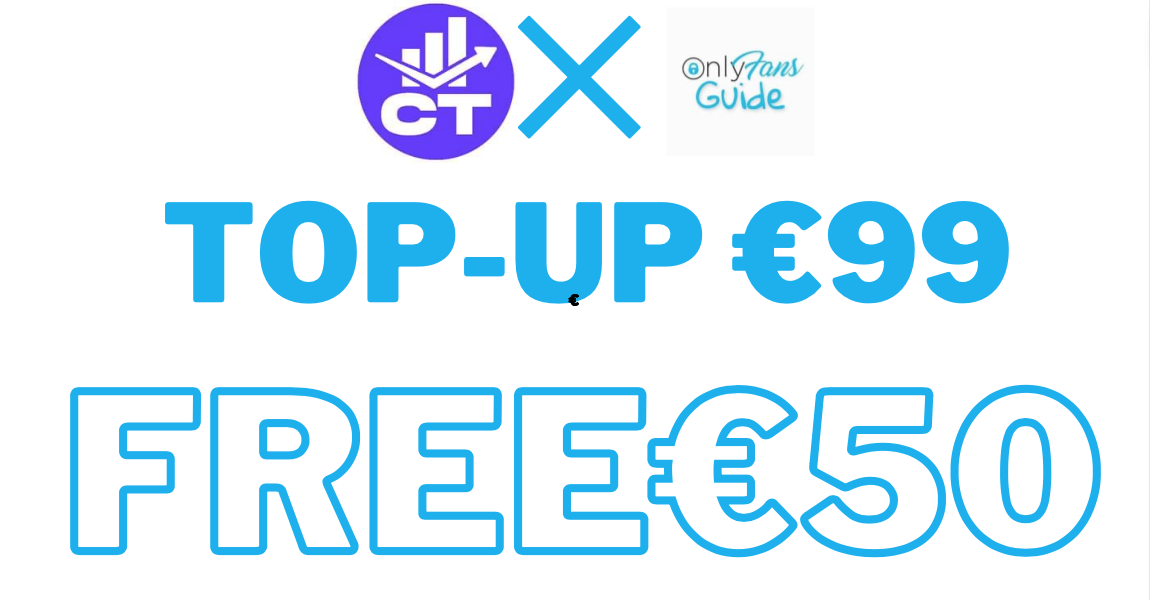 €50 FREE when you top up €99 or more for the first time*
How to claim the free 50 EUR welcome bonus:
Sign up for an account of creatortraffic.com
Load 99 EUR (or more) onto your account
Send an email within 5 days to support@creatortraffic.com

Put "Claim of Onlyfans.guide Welcome Bonus" as the subject
Include your CreatorTraffic reference code
*The Welcome Bonus cannot be cashed out and must be used on CreatorTraffic within 90 days of it being granted.
Conclusion
Let's review exactly how to start an OnlyFans without followers.
Firstly – just need to be willing to put in the work and have reasonable expectations and you can expect gradual consistent growth.

Next, Reddit and TikTok are the best platforms when you're starting with zero followers.
We also outlined our content & sales strategy (used successfully by our agency for more than 3 years) for growing brand new accounts to $1k/month ASAP when starting with no followers.

You use this exact strategy, put a unique twist on it, or come up with your own – it's up to you.

You can apply to work with one of our trusted agency partners to come up with a strategy tailored for you, and how you want to work.
We also introduced paid ads.
CreatorTraffic offers the best OnlyFans promo in the industry, and the fairest payment model by far.
You can claim €50 FREE to get started with paid ads on CreatorTraffic.